Sturdy telescope pier, made by Lunático Astronomía, in steel with a square base and custom mount adapter.
Technical specifications:
Solid steel construction, high quality, sturdy spray paint.
Square 500*500mm, 10mm thick steel base.
Total height: 1030mm.
External tube diameter: 152mm. (bigger columns available soon)
Interior tube diameter: 146mm.
With custom aluminum adapter:

with cylindrical dovetail to attach to the common column
rotatable – no north nor south alignment problem
specific for every mount. Currently available:

Celestron CG4, CG5, CGEM,
SW EQ6, AZEQ6, EQ5, HEQ5, CG5,
Orion EQG Sirius
Vixen SxP, SX, GP, GP-DX, Atlux
… and any other if you are willing to measure it.

2 hooks for accessories
With optional tray
4 holes in the base (12mm diam.) for easy attaching to the floor with M12 screws.
Not exactly what you're looking for? Contact us at info@lunaticoastro.com. We can adapt the pier to your specifications.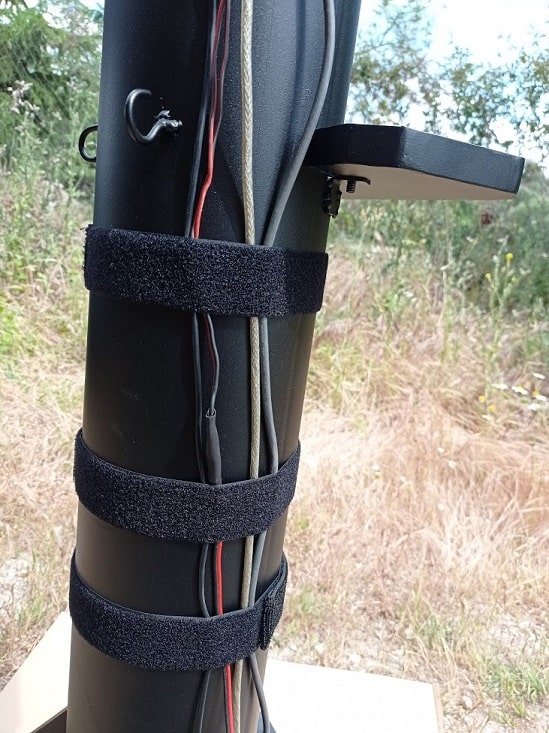 Detail of the Lunático's telescope pier with the strap set and the tray (sold separately) to easily and comfortably organize cables and other accessories.