QFocuser
Exceptionally small!
Different from the traditional square design of electronic focusers, QFocuser incorporates curves into its body design, adding a touch of elegance to its small size. The QFocuser comes in two versions: Standard QFocuser and High Precision QFocuser.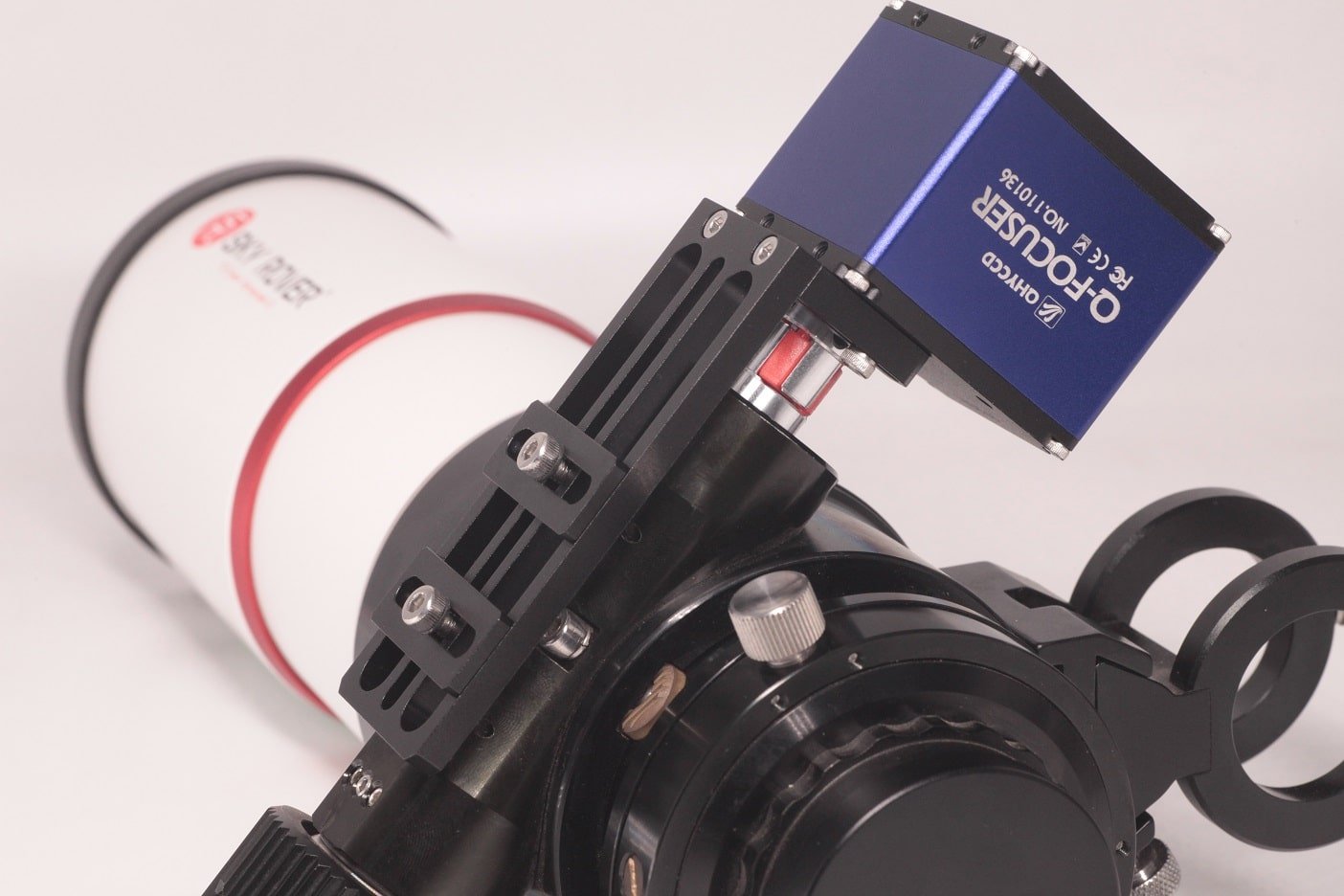 The Standard version is designed to be installed on the side of the standard adjustment axis of the telescope focusing mechanism. This is the same with most focusers available in the market.
The High Precision version is installed on the other side—the precise adjustment axis of the telescope focusing mechanism.
Most electric focusers use a motor and reducing gears and once installed on the telescope, manual focusing is not possible. However, the High Precision QFocuser is equipped with a non-reducing motor, which allows to be manually adjusted even after installation. A power connection or a clutch switch is not needed.
Another advantage of QFocuser Precise Version is that it allows the entire system to achieve almost zero backlash. Backlash calculations involve the entire focusing system, including the focus motor mount, not just the electronic focuser itself. Backlash will exist if there are mechanical gears in the focusing system. Since the High precision QFocuser uses a non-reducing motor (i.e., no mechanical reduction gears) the added backlash from the motor is almost zero. Then, if a good focusing mount is used, the entire focusing system will operate with almost zero backlash. According to QHY's test in NINA, with the backlash set to 0 in the Autofocus settings, the autofocus process runs smoothly.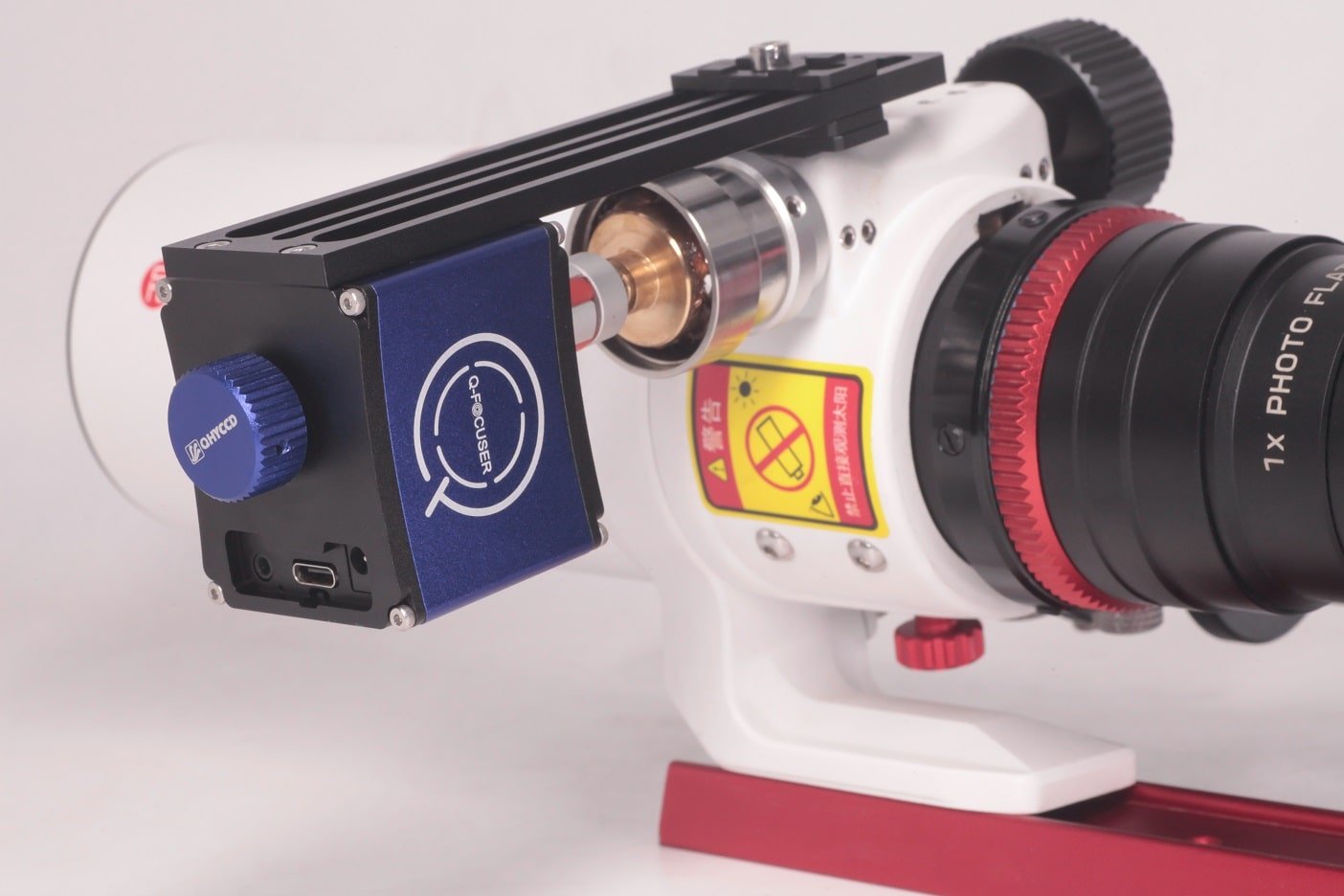 Multiple Installation Options
QFocuser features several holes on its bottom and side, providing various fixing methods. Unlike mounting plates with fixed holes, QFocuser adopts a flexible structure where the fixed holes position and mounting plate height can be freely adjusted to achieve the best compatibility with your telescope.
Software and Interface
QFocuser can be powered in two ways: TypeC-5V and 12VDC. The USB 5V power is enough in most cases. Both, the standard version and the precise version, support an external temperature sensor (included) for users who require temperature monitoring.
Additionally, a manual controller is available as an optional accessory. It allows the electronic focuser to be handled without touching the focuser or connecting the computer.
Currently, QFocuser supports both Windows (with ASCOM drivers) and Linux systems. In the ASCOM driver, we have integrated basic functions such as move, custom current position, limit switches, torque maintenance, and temperature display, etc. It can also be controlled through other third-party software.
Specifications:
Dimensions: 43*39*50mm.
Multiple Installation Options
2 versions:
Supports two power supply:

12V
USB – Type C 15V (in most cases, is enough for power requirements)

With external temperature sensor
Manual controller optional
Firmware upgrades supported