Estimated shipping days 30
The NexDome Dome Rotation Kit is a plug an play and easy to use kit. Either rotate your dome using direction buttons or through your computer.
This is the smallest, most cost-effective and simplest dome rotation kit in the market. We have designed this kit using open-source electronics and have made the software available as open-source too. So if you want more functions out of this kit, then code your own and share with others. The driver is based on the latest ASCOM platform.
The SkyX Pro plugin and Linux driver are also available.
Kit includes:
Features:
Wireless connection to Shutter Motor.
Activates with as low as few drops of rain.
Sends the "CLOSE" command to shutter after few seconds of detecting rain.
Can be mounted on the NexDome walls side, bay top, or stand alone on a pole.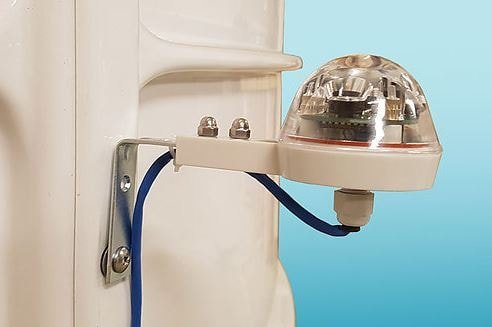 About the rain sensor
The sensor bounces beams of light within the lens. When drops hit the outside surface, it allows some of the beams to escape. The sensor detects the change in beam intensity and determines the size of the raindrop that caused the change. The sophisticated circuitry and Digital Signal Processing detect tiny raindrops and reject the effects of ambient light disturbances.
The sensor detects the surface condition, caused by dirt, contaminants, aging, and other factors. It properly compensates the data, making the device virtually impervious to environmental factors.
The system can detect individual drops of under half a millimeter. The sensor borrows technology that was developed over many years for automotive rain-sensing windshield wiper controls.
---
Tutoriales Nexdome:
---