QHY 2″ FILTER DRAWER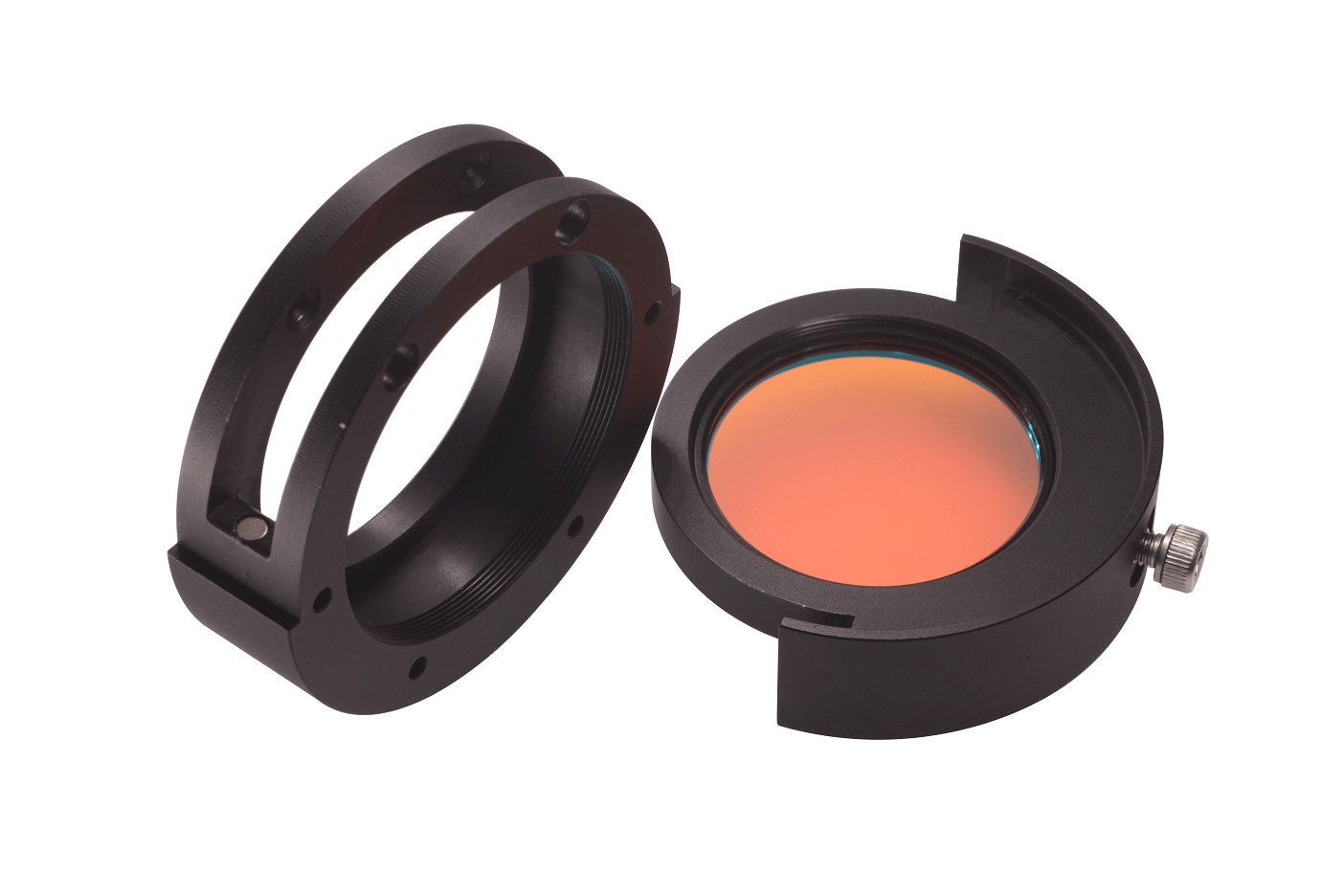 The QHY Filter Drawer has been designed specifically for the new generation of cooled OSC cameras, such as the QHY268C (New version) and the QHY600C-PH SBFL.
It uses a magnetic fixation design and holds 2″ mounted filters.
Extra filter holders available.
This filter drawer has been designed looking for the minimum thickness. When attached to the new QHY268C or QHY600C and an optional Nikon or Canon DSLR lens adapter, infinity focus can be achieved.
Main features:
With a magnetic fixation design
Very thickness

Extra filter holders

available

Combo G1 kit (M48/M54) available
Specifications:
Telescope Interface: M54/0.75
Thickness: 19.5mm
Compatible Filters: 2-inch mounted filter x 1 unit
What's in the Box (Single Filter Drawer)

Filter Drawer*1
8mm M3 Screws*4
22mm M3 Screws*6

What's in the Box (Extra filter holder)
What's in the Box (Combo G1)

Filter Drawer*1
5mm M54-M48 Threads Adapter*1
5mm M54-M54 Threads Adapter*1
10mm Spacer*1
3mm Spacer*2
1mm Spacer*1
8mm M3 Screws*4
22mm M3 Screws*6
45mm M3 Screws*6Filter Drawer*1
Note: From Sep/2023, QHY268C and QHY600C cameras include the Combo G1 kit (with a filter drawer), as standard accessory.